Running your effects connected to this unit will be a mind blowing experience. The In- and Output impedances of your effects, will not influence each other as it does in a daisy chain. Leaving a transparent, silent and direct sound.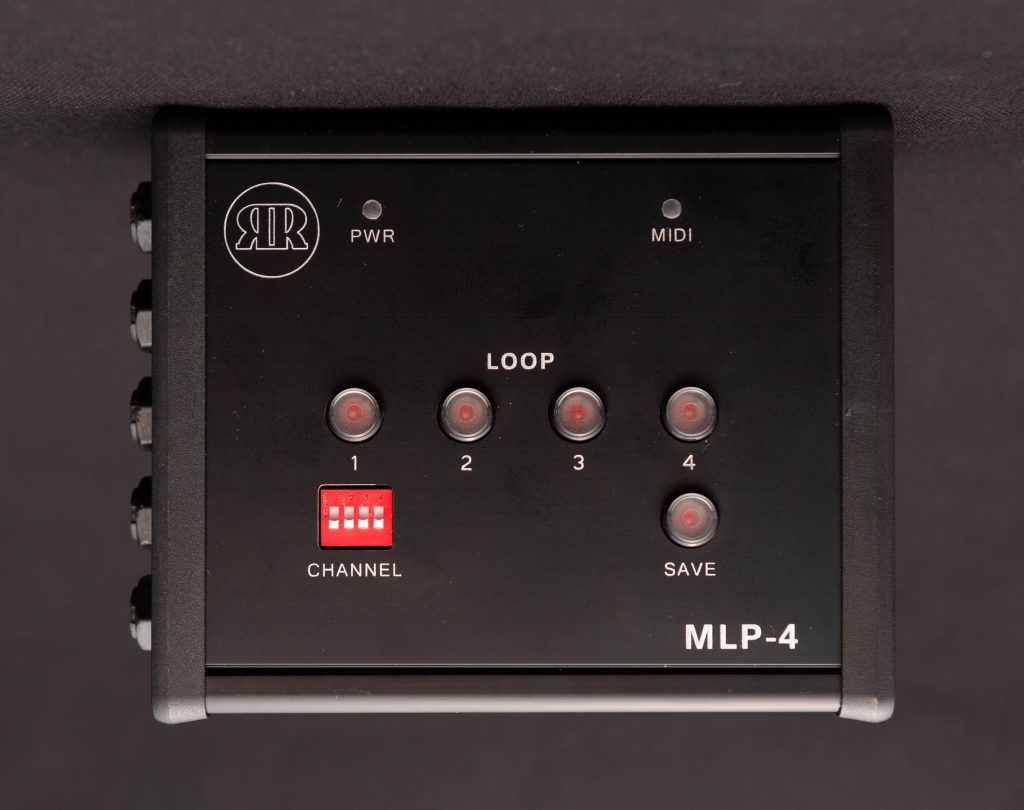 This is the looping part- little brother of the RR2824 Looper/switcher. Also our state of the art Loops. Same as in the RR2824.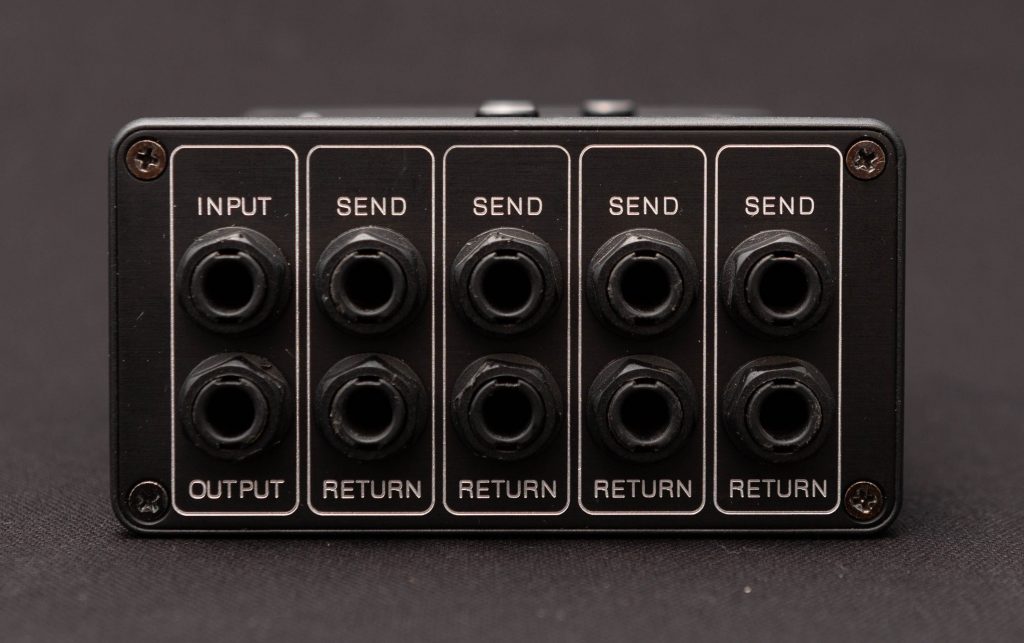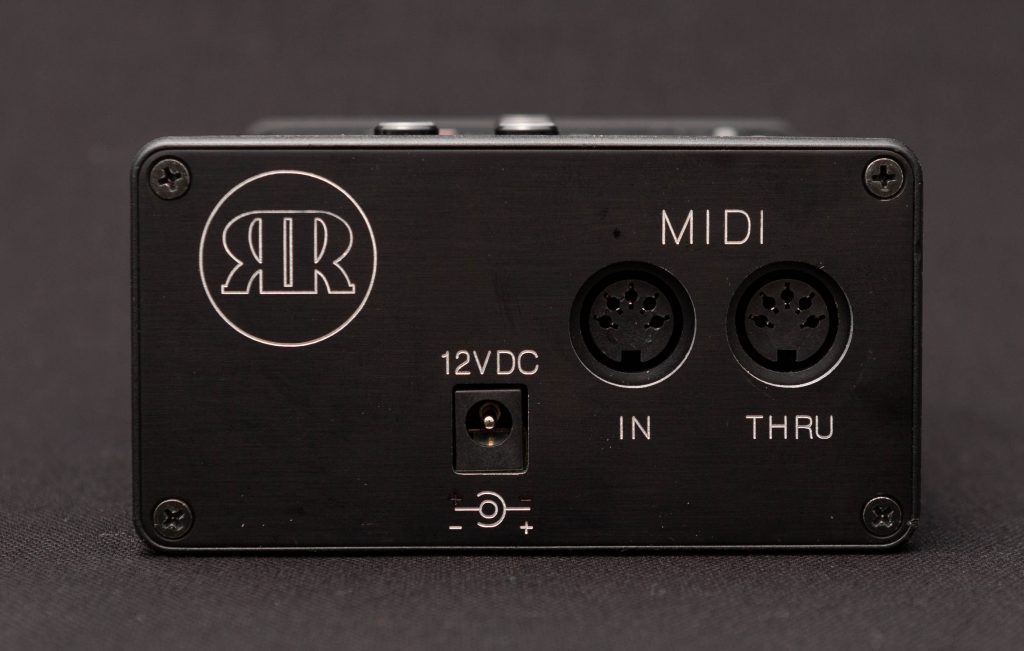 Input with our high quality input buffer.
4 unique effect loops.

All inputs are RFI protected

All in- and outputs are surge protected

Every return utilized our line driver to ensure correct response of your effect

Outputs
4 selectable switches (to select your amps channel).
The MLP4 respond to Midi PC, but can be factory set to respond to CC).
Midi channel set with dipswitches on top.
Everything switches completely silent for audio. You will hear no clicking or plopping noises! Not even on high volumes and high gain applications!
Price excluding VAT is: € 375,-
When you want more information, please , contact us.